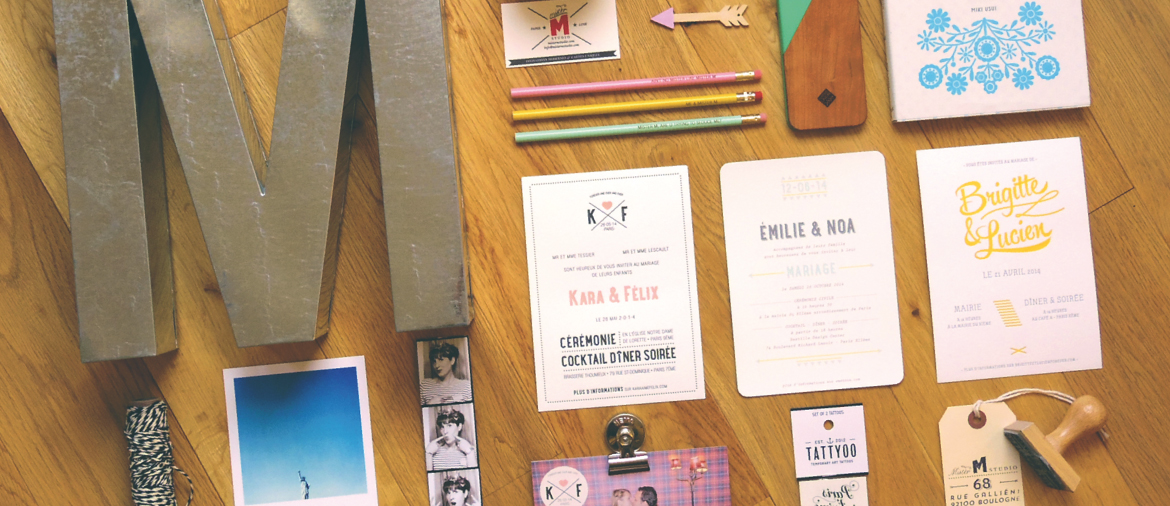 ABOUT MISTER M STUDIO

Mister M Studio was created in 2012 in the heart of Paris. Our stationery studio creates invitations for all your events, beautiful prints & wood stamps. We offer existing collections with modern designs inspired by the U.S. as well as custom designs created just for you. We use two different printing processes depending on the designs and your wishes: digital & letterpress for a "oh oui" effect. All our prints are made on beautiful, high quality paper.

WHO IS THIS MYSTERIOUS MISTER M?

Behind Mister M hides creator and art director Sarah Livescault. After spending many years in New York and meeting Paper+Cup design's creator, she decides to pack up her knowledge and American inspirations in her suitcases, along with a bit of "French touch" in order to realize a very different first collection from what French creators offered at that time.
Passionate about beautiful prints, typography and original designs, she offers new collections several time a year.
During her free time, you'll find her in a photobooth, a design shop or traveling around the world in search for new inspirations.